A few years ago, this company called Saatva reached out to me and asked if I'd be interested in trying out their products. They sent me some sheets and pillows, and honestly it's been the best sleep of my life ever since.
Saatva also makes things like mattresses and comforters. I've been frequenting their shop ever since.
The thing about Saatva is that they're incredibly high quality, but with that quality comes a relatively high price. These aren't your typical Walmart sheets, so they're going to cost you more than Walmart prices.
That's why I try to shop Saatva when they're having a sale. And, boy, do they have some great ones.
One of their best annual sales is the Black Friday Sale. Here's everything you can expect for the 2022 Saatva Black Friday Sale.
Is Black Friday a good time to buy a mattress? Yes. Black Friday is the best time of year to buy a mattress. Over the summer, prices on mattresses are the highest they'll be all year. Then, over Labor Day there are some pretty great sales. They can even rival Black Friday in some cases. But generally speaking, the prices dip even lower the further into Fall you go.
Early Black Friday
Last year, Saatva kicked the shopping season off with its 'Black Friday in October' sale. This sale ran from October 14, 2021 to October 16, 2021. The deal was up to $400 off your total purchase.
It was the first Black Friday sale Saatva ever held that early, and it ended up getting extended a few days through the 18th.
This year, they didn't run an 'Early Black Friday' sale quite so early per se, but they did offer a similar deal in October.
Through October 27, 2022, you were able to get $200 – $400 off your purchase with the Mattress Extravaganza. The amount you saved depended on how much you spend:
Spend $1,000 – $2,249 to get $200 off.
Spend $2,250 – $2,499 to get $225 off.
Spend $2,500 – $2,999 to get $250 off.
Spend $3,000 – $3,999 to get $350 off.
Spend $4,000+ to get $400 off.
Will a Saatva mattress sag? Saatva makes super high quality mattresses, so they're highly unlikely to sag. However, if you personally have repeated issues with sagging mattresses, you might be interested in the Saatva HD Mattress. It uses 12.5-gauge steel coils that are 25% stronger than the industry standard.
Second Early Black Friday Sale
The Early Black Friday Access sale is here! And it's running through 11:59p on Nov. 18, 2022.
UPDATE: This deal was extended through Nov. 21, 2022!
With this sale, you can get anywhere from $225 to $500 off. Here are the spending tiers for the discount:
Spend $900 — $2,199, get $225 off.
Spend $2,220 — $2,999, get $250 off.
Spend $3,000 — $3,499, get $300 off.
Spend $3,500 — $3,999, get $350 off.
Spend $4,000 — $4,499, get $400 off.
Spend $4,500+, get $500 off.
Did Saatva prices go up? They sure have! I've counted four price changes in the past year. Each time the increase has been marginal — prices on mattresses in particular have gone up by $40-$80 ish total, depending on model. The product is still worth the price, in my opinion, but it does make shopping sales all the more important.

Saatva Black Friday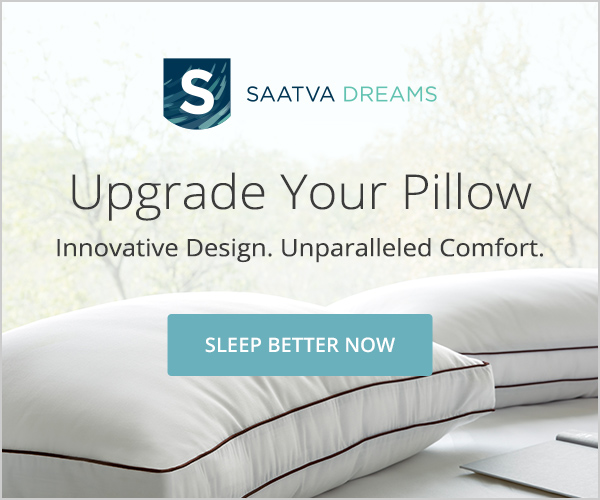 Saatva's 2022 Black Friday sale has launched!
From Nov. 22 — 27, 2022, you will get the same deal that was offered during the Early Black Friday Access Sale:
Spend $900 — $2,199, get $225 off.
Spend $2,220 — $2,999, get $250 off.
Spend $3,000 — $3,499, get $300 off.
Spend $3,500 — $3,999, get $350 off.
Spend $4,000 — $4,499, get $400 off.
Spend $4,500+, get $500 off.
PLUS, during the Black Friday sale, you can get $225 off Adjustable Base Plus bundles.
Is Saatva made in China? No, Saatva is not made in China. Every last mattress is made in the United States.
Cyber Monday
In 2021, the Cyber Monday deal didn't just last one day — Saatva ran the sale through the entirety of Cyber Week.
We can be relatively confident that the base Cyber Monday deal will stay the same as the prior two sales. When Saatva ran its Early Black Friday sale, it went out of its way to assure customers that they wouldn't get better deals if they waited to shop longer.
They wanted to give people plenty of time to place their orders and get it shipped in time for the holidays, which also alleviates strain on supply and delivery chains.
We may or may not see them do something similar to the Black Friday sale, where they throw in a unique bonus discount on top of the discount-per-amount-spent.
We'd expect either the Black Friday sale to be extended a couple of extra days, or the Cyber Week sale to start on Saturday. It's highly unlikely that Saatva would leave people without holiday savings over the weekend.
Who is Saatva owned by? Saatva is owned by co-founders Ron Rudzin and Ricky Joshi, representing the furniture industry and entrepreneurial circles respectively. Saatva is privately owned.